Interested in joining the Junior League of Las Vegas?
We are now accepting applications for our 2019-2020 League Year! Click here to view and submit the application online.
Once you've applied, you must pay your dues to be officially added into our upcoming Provisional (new member) class! Pay dues here.
Interested in knowing more about Junior League of Las Vegas? Be sure to follow us on Facebook and Twitter to find out more information about upcoming events.  New member socials will be held throughout each summer for women interested in joining League.  Attending events prior to membership is a great way to learn more about the organization and meet active members (but is not required).  Please email join@jllv.org to be added to our interest list and receive information on our next new member event.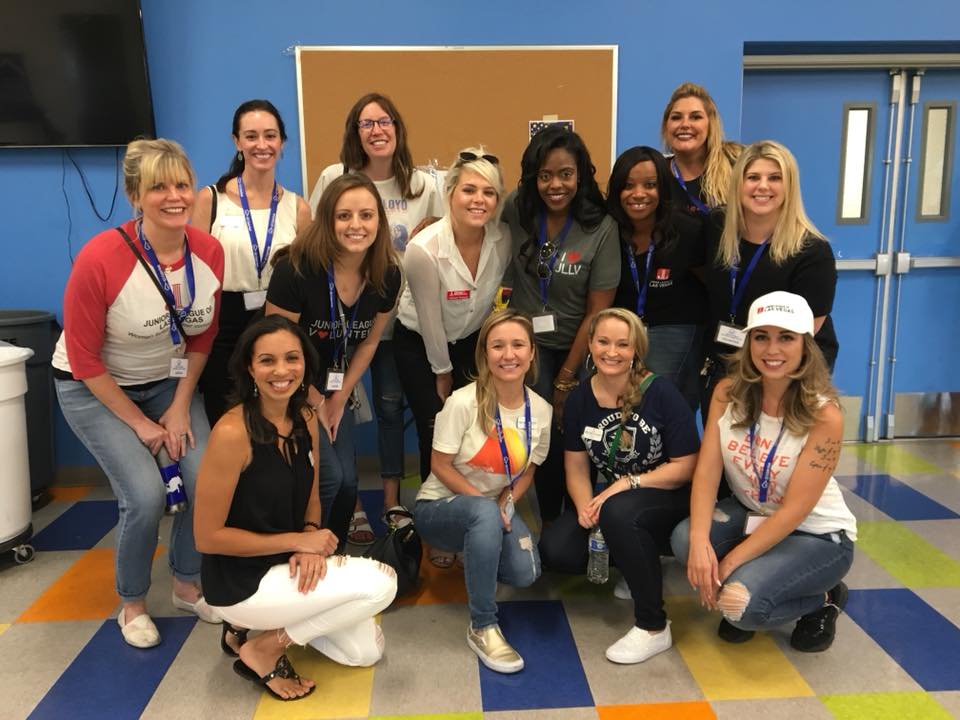 Some FAQs –
Q – Are there age restrictions to membership?
We are looking for motivated women 21 years of age and older who are committed to making Las Vegas a better place.
Q – Is there a cost to join?
Yes, Provisional Member dues are $194. After you complete your Provisional year and become an Active member, dues are usually $180-$190 a year.
Q – Can you tell me more about the program and the dates of the training sessions?
As an organization committed to developing the potential of women, you will have the opportunity to become an Active member of the Junior League of Las Vegas by taking part in an exciting Provisional training program. This eight-month, mission-based program meets once a month and offers the chance to meet Active and Sustaining members through various volunteer opportunities. Meetings are typically held on Wednesday evenings. Volunteer shifts vary.
Just some of the many benefits:
•    Training for effective community leadership, including advocacy, community research, fundraising, finance, leadership, public relations, and personal development
•    Working with other women to create positive community change
•    Insight into community needs and strategies for solutions
•    Access to community leaders, new friends, and creative ideas
•    Exposure to creative strategies in problem solving and administration of a non-profit organization
•    Ability to transfer membership to other Junior Leagues across the country
Q – This sounds so fun, I'm in! Now what?
We'll begin recruiting for our 2019-2020 League year soon – please check back in May!