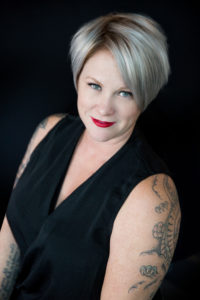 Dalisa Cooper, Junior League of Las Vegas President
In 1901, the founder of Junior League, Mary Harriman, was part of a group of influential young women who broke the mold of what a woman could do to address the needs of her community.  Her formula and beliefs about her community, education and leadership combined with direct service is a model that continues to resonate today.  Junior League of Las Vegas (JLLV) is an organization of women committed to promoting voluntarism, developing the potential of women and improving the community through the effective action of trained volunteers.  We welcome all women who value our mission.  JLLV focuses on health, wellness and education for youth in our community age 12 and over.  We began as the Service League in 1946 and became the Junior League in 1971.  Over the past 72 years we have changed what Las Vegas looks like through many incredible past projects, some of which include Discovery Children's Museum, HELP of Southern Nevada, Shade Tree, Shakespeare in the Park (or Super Summer Theatre as we know it today) and more than 30 years of Education Grants.
We continue to shape and change our community with established projects, managed through our various committees, including: Shannon West Homeless Youth Center, Night at the Museum, Education Grants, Elevating Teens, Paint the Town Red, Fashion Forward, and Done in a Day. You can see more on each of these projects by visiting our Community Impact page here at JLLV.org.
In addition, new efforts, along with some redesigning and tailoring of a few of our current projects, reflect three big priorities for the year ahead:
Accelerate the potential of our membership through development and training, while focusing on the satisfaction of our members as they balance careers and home life with their commitment to improving our community through the Junior League.
Support diversity and inclusion efforts and training through a new ad hoc committee.
Increase awareness of JLLV through our newly structured Communications Council and find a seat at the table – becoming a greater voice to be heard in the community.
There is no better time than now for strong women to have their voices heard!  I invite you to join us in our efforts, whether through becoming a new member of the Junior League of Las Vegas or donating your time or money to our community improvement efforts.  Please feel free to explore our website further to learn more about our many projects and events.  Thank you for your interest in and support of the Junior League of Las Vegas!
Sincerely,
Dalisa Cooper
2018 – 2019 President
Junior League of Las Vegas