Phoebe Cooper, Junior League of Las Vegas President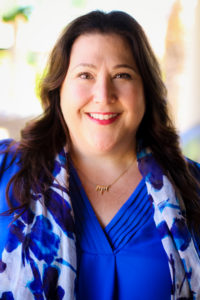 As we embark upon a new year, I'm enormously grateful and I'd like to share a few of the reasons why.
I want to start by thanking all of you for your creativity, your resilience, and your grace as we continue to bump along during these unpredictable times. Most of all, I want to thank you for your support and service.
Last year, with very limited in-person events, I was in awe of all we were able to achieve. and acknowledge that we did so against all odds.
Fund Development was creative and agile in creating opportunities:
• Our Monday's Dark virtual event in July raised $10K!
• Southwest Exchange was a huge league operations win, in hosting the first regional virtual event to train and develop leaders while raising $12K!
• We continued our partnership with the Las Vegas Centennial Commission to provide additional grants to our teachers in 2021;
• Swag is going absolute gangbusters;
• We held our first Sin City Bites Restaurant Week;
• And our first Annual Appeal is underway now!
Community committees have done an amazing job with our partners to overcome many obstacles and continue to provide service. We remain committed to our many community projects including Three Square, Shannon West Homeless Youth Center, Elevating Teens, and DIAD shifts with both existing and new partners. Notable achievements include:
• Holiday Coffee and Bear Project – What a great event! We were able to adopt 228 "bears" from 3 schools. The committee also collected donations to make sure that these 61 families were able to have a great holiday meal. Additionally, they provided gifts for 160 Shannon West residents.
• Education Grants – Despite having to cancel our major fundraisers last year, we were able to provide $21K to local teachers that needed additional funds more than ever during these trying times; We honored recipients in a drive through pep rally.
• Our PAAC partnership with Junior League of Reno launched with shared trainings and a plan to work together to support legislation in 2021.
I'm really proud of the work that our League Ops council is doing to ensure our operations are healthy and strong for years to come. It takes a lot of work behind the scenes so that our events/community projects are able to be carried out:
• Almost 50 provisionals have been training for months now and are preparing to help out our committees as a sort of "on-the-job" training in January, bringing new ideas and experiences as well as helping hands for the remainder of the year.
• Diversity and Inclusion – We've renewed our annual commitment to Diversity and Inclusion and have been working to incorporate this important work into additional areas of League. We've had amazing educational experiences and informative content in our newsletters, general membership meetings, and movie/book reviews.
• Many wonderful Membership Development offerings have been provided, to continue our mission of developing the potential of women.
• Social Ad Hoc kicked off some fun sessions to share and connect, including a book club, cooking experience, and parenting sessions.
Our Communications Council has kept our internal organization and our community informed, excited and connected.
Our Finance Council and Endowment are ensuring our financial health and longevity into the future. Their leadership in years' past is the reason we are able to continue to invest in our programming this year.
I'm really looking forward to seeing what we do in 2021. Here are just a few of the many reasons why:
• Celebrating our 75th anniversary and commemorating our vast history and legacy here in Las Vegas.
• Upcoming events by Fashion Forward, Special Events, and of course, our Gala, honoring Sally Rycroft and Pat Mulroy in April.
• We have an impactful experiential training hosted by D/I in February. Sign up for FACTUALITY on Digital Cheetah.
• Our Nominating committee will be selecting our future Board leaders (Shameless plug →> apply here!)
• Placement, Review, and Arrangements Committees are continuing their commitment to the happiness and health of our members and committees.
• MHPP and Legacy are ensuring our culture and history are preserved.
• Our strategic partnerships and PRAD will continue to research and drive connections with the right partners for the future.
Please continue to take good care of yourself, your family and our community. Last year wasn't at all what I expected, yet, I am grateful for our accomplishments and connections, and look forward to a wonderful 2021 with you all!
Best Wishes and Many Thanks,
Phoebe Cooper
president@jllv.org
Junior League of Las Vegas President
2020-2021