Kate Newman, Junior League of Las Vegas President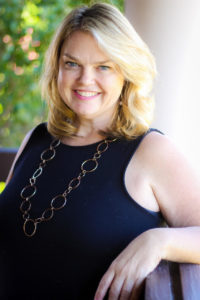 It was such a privilege to stand before you live and in person at our annual May Luncheon at the Red Rock Country Club. As we celebrated the perseverance, determination and grit that got us through last year, we also celebrated a new beginning and welcomed 30 new active League members. As your new President, I am conscious of the women who came before me and those who will follow.
The Junior League of Las Vegas is a training and development organization. We are here together because we want to learn the tools to improve our community. I have seen JLLV respond to our community in crisis more than once. This year was no exception.
The COVID-19 Pandemic presented unforeseen challenges. ​Our community needed us. People were out of work. Children were out of school and unable to get the programs and services they needed. Entire industries were shuttered.
And we did what the women of the Junior League have always done in a crisis. We took a breath, looked around and said "How can I help?" Because, we are the women who stand up and say "I am here. I am going to change things for the better." We strengthen our community one volunteer, one leader, one woman at a time. And this year, we will continue to do so.
This year, our community programs will continue to improve the lives of women and children in Southern Nevada. Our partnership with the Shannon West Homeless Youth Center will continue to provide much needed life skills and educational support at-risk youth. We will help fight food insecurity with our Three Square pop up food pantries, providing thousands of pounds of food to those in need. Our Elevating Teens program will continue to provide career development and networking opportunities to high school students. And, our longest standing program, Education Grants, will once again provide financial support to CCSD teachers to use in the classroom to develop unique educational opportunities for students.
We will build upon our fund development initiatives from last year and research new events through strategic fundraising. We will look for meaningful ways to broaden our donor base and develop more community support and engagement.
This pandemic has given us challenges and it has given us unique opportunities to stop and find out what works for us and what works for Las Vegas. After 75 years in the community, we have grown and developed alongside our city. Our membership does not look the same as it did in 1946. Neither does Las Vegas. We as an organization are committed to adapting and evolving alongside our city.
So as we look to the future, we decide who we want to be as a League. This is the year we engage and recommit and do so mindfully. I challenge all of you to think about the future you see for JLLV. How can we be better? How can we serve our mission — which is to promote voluntarism and develop the potential of women to make our communities better? We have come through a storm, but we are better together. We are stronger. And we are ready.
Kate Newman
president@jllv.org
Junior League of Las Vegas President
2021-2022