Little Black Dress Initiative
During the week of May 2-6, 2022, the Junior League of Las Vegas raised over $29,000 for the Little Black Dress Initiative (LBDI). This was our 2nd year doing LBDI and we passed our fundraising goal each year! Thank you to all the businesses, friends, and family that donated to every JLLV Champion that participated. The top fundraiser for 2022 is Carrie Orozco with over $3,000 on her campaign page! Information on LBDI 2023 will be released around March 2023.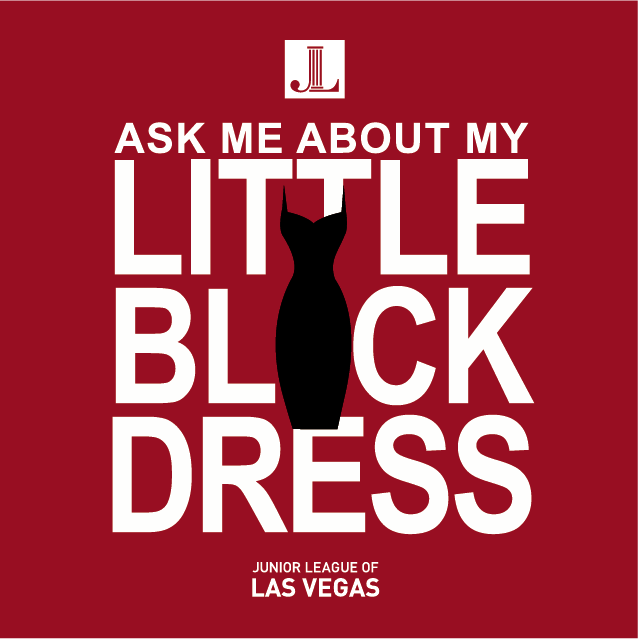 The iconic Little Black Dress is usually thought of as just a fashionable wardrobe staple – great for business or a fun night out. So why is the LBDI at the center of an awareness campaign about poverty?
Founded in 2014 by the Junior League of London, the Little Black Dress Initiative (LBDI) is a week-long awareness and fundraising campaign that harnesses the power of social media to illustrate the restrictions poverty places on choices, opportunities, and access to resources. Advocates wear one black dress (or outfit) for five consecutive days, in an effort to spark conversations and awareness about poverty and related issues.
To date, dozens of Junior Leagues have replicated the initiative in their own communities, collectively sparking countless conversations and raising hundreds of thousands of dollars in support of important community programs. You can also follow the online conversation using #LBDI.
While LBDI is not new to the Association of Junior Leagues International (AJLI), 2022 is only the second year the Junior League of Las Vegas will be participating in an effort to drive community awareness and fund development in this critical time of need in Las Vegas.
Where will your donations go?
The funds raised make possible the work and mission of the Junior League of Las Vegas. All donations are fully tax deductible. A few of the ways the JLLV is using unrestricted donor gifts to address the devastating effects of poverty are:
– HELP of Southern Nevada's Shannon West Homeless Youth Shelter is a 166-bed shelter for at-risk youth that are homeless or at risk of becoming homeless. The Center helps residents become self-sufficient by offering training and tutoring to further their education, employment, social and life skills. JLLV offers several events throughout the year including tutoring sessions, meal preparation and serving, and life skills sessions
– The Holiday Bear Project has been an annual campaign since 1987. Now, more than ever, the Las Vegas community is in need of help over the holiday season. JLLV has donated over 100,000 gifts to 9,000+ underprivileged Las Vegas children during the Holidays. In 2020 we supported 250 students in the Clark County School District and 150 teens at the Shannon West Homeless Youth Shelter through the Holiday Bear Project.
– Three Square's mission is to provide wholesome food to hungry people, while passionately pursuing a hunger-free community. JLLV has 1-2 Pop-up Food Pantries a month to provide thousands of pounds of food to those in need.