Las Vegas Baby Festival Offers Free Immunization Shots For Children
by Mark Lugris on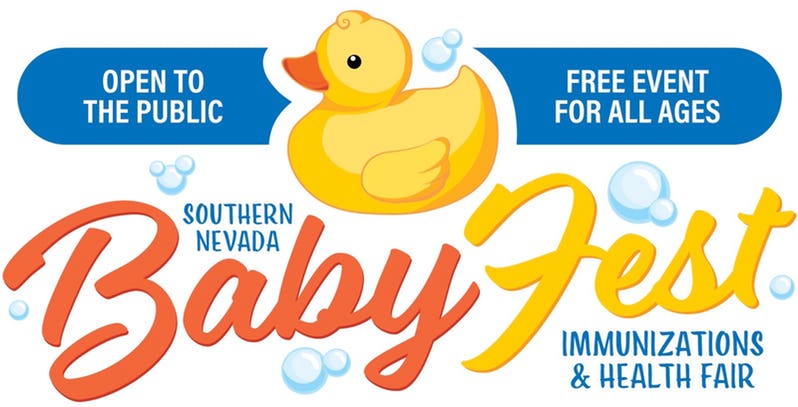 The Southern Nevada Baby Fest will be offering free immunization shots for children during National Infant Immunization Week from April 29 to May 3. The initiative hopes to educate local residents on the importance of vaccinations as well as to protect the youngest and most vulnerable members of society.
Baby Fest will be held on Friday, May 3, from 11 am to 4 pm at the Southern Nevada Health District, located at 280 S. Decatur Boulevard in Las Vegas. Visitors will also find family resources and can take part in vision screenings and giveaways. Adults are also welcome to receive immunizations. Parents who are interested in attending should bring their child's immunization records and insurance card.
During National Infant Immunization Week, the Health District will waive administrative fees for children up to two years old who qualify for the Vaccines for Children Program. The event is also an opportunity to remind residents that vaccinations protect infants and children from fourteen different diseases.
The United States, which currently has the safest and most effective vaccine supply in its history, has achieved a 100% reduction of cases and deaths from several diseases thanks to vaccinations. Still, immunization rates remain comparatively low across the US, especially in the 19 to 35 month age range.
Low immunization rates are the result of financial constraints and misinformation. A 2016 study found that 40% of children living below the poverty line had not received even a single dose of Rotavirus. The US Department of Health & Human Services recommends that infants and young children receive vaccinations to protect them from infections that can cause diseases like chickenpox, measles, and whooping cough.
Chickenpox, for example, can be mild for some children, but others may develop infections or pneumonia. It can also be deadly for newborns, who are too young to get the vaccine, therefore, it is important that other children in the household or community be vaccinated to protect newborns.
Baby Fest sponsors include Anthem BlueCross BlueShield, Health Plan of Nevada, Junior League of Las Vegas, Liberty Dental Plan, Nevada Health Link, and SilverSummit Healthplan.