Awarding More Than $68,000 for Annual Education Grants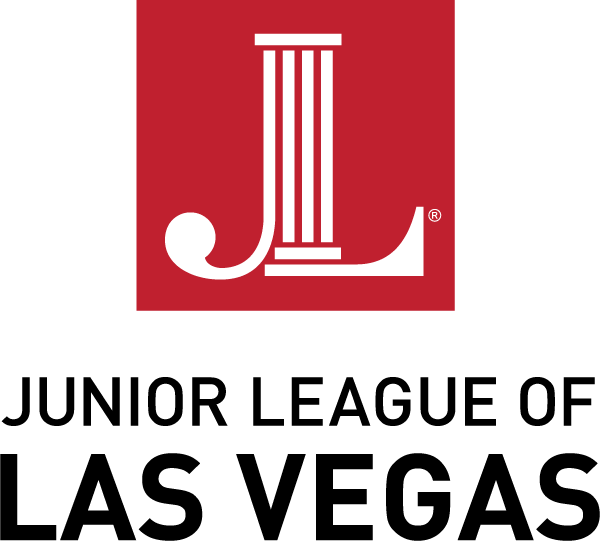 JUNIOR LEAGUE OF LAS VEGAS AWARDS MORE THAN $68,000 FOR ANNUAL EDUCATION GRANTS
LAS VEGAS (Monday, October 14, 2019) Junior League of Las Vegas (JLLV) celebrated the recipients who submitted applications to the League's annual Education Grants Program that funds opportunities for classroom initiatives across the Las Vegas Valley.
Junior League of Las Vegas awarded $68,469.76 to 56 teachers who applied to two grants, either the JLLV Education Grant or the Centennial Education Grant. The money allocated supports school teachers across Clark County who have created innovative curriculums designed to enhance student learning. There were 86 applications submitted for the JLLV Education Grant, but only 24 teachers received funds totaling $27,291.63. All 32 applications submitted for the Centennial Education Grant, which totals $41,178.13, were awarded. The Centennial Grant is funded by the Commission for the Las Vegas Centennial and financed from funding from the Las Vegas Centennial license plates. 
Roughly 8,500 students will be impacted by these grants. Nearly 40 of the educators receiving grants teach at Title I schools
The following teachers, schools, and projects received grant money at a reception hosted by JLLV on Monday, October 14, at the American Preparatory Academy, located at 8377 Patrick Lane, Las Vegas, NV 89113: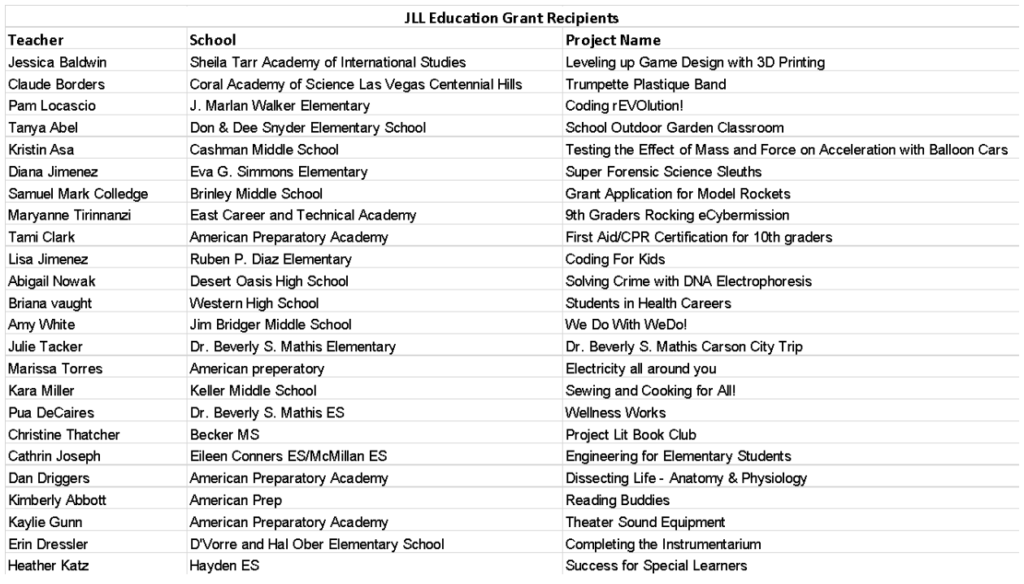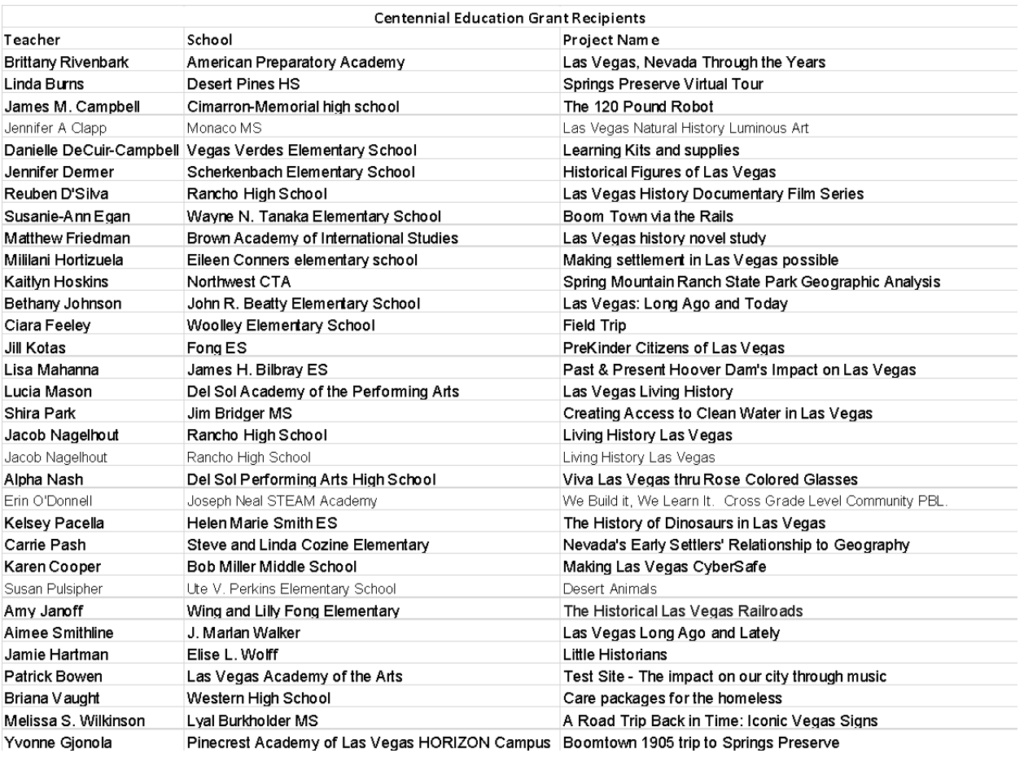 The Education Grants program is one of the JLLV's longest-running programs and has been in existence for more than 30 years.
ABOUT JUNIOR LEAGUE OF LAS VEGAS
The Junior League of Las Vegas (JLLV) is an organization of women committed to promoting voluntarism, developing the potential of women, and improving the community through the effective action and leadership of trained volunteers. Its purpose is exclusively educational and charitable. JLLV is focused on positively affecting the metropolitan Las Vegas area through JLLV programs and teaming with agencies throughout Las Vegas to improve the overall level of health, wellness and education in our community. For more information about JLLV, the community programs we support, and our members, please visit our website at www.jllv.org. JLLV is a part of the Association of Junior Leagues International (AJLI), which consists of 291 Leagues and more than 140,000 members in the USA, Mexico, Canada and the United Kingdom. For more information, please go to AJLI's website at www.ajli.org.
MEDIA CONTACT
JLLV COMMUNICATIONS:
Allison Monette
PR@jllv.com
702-373-7190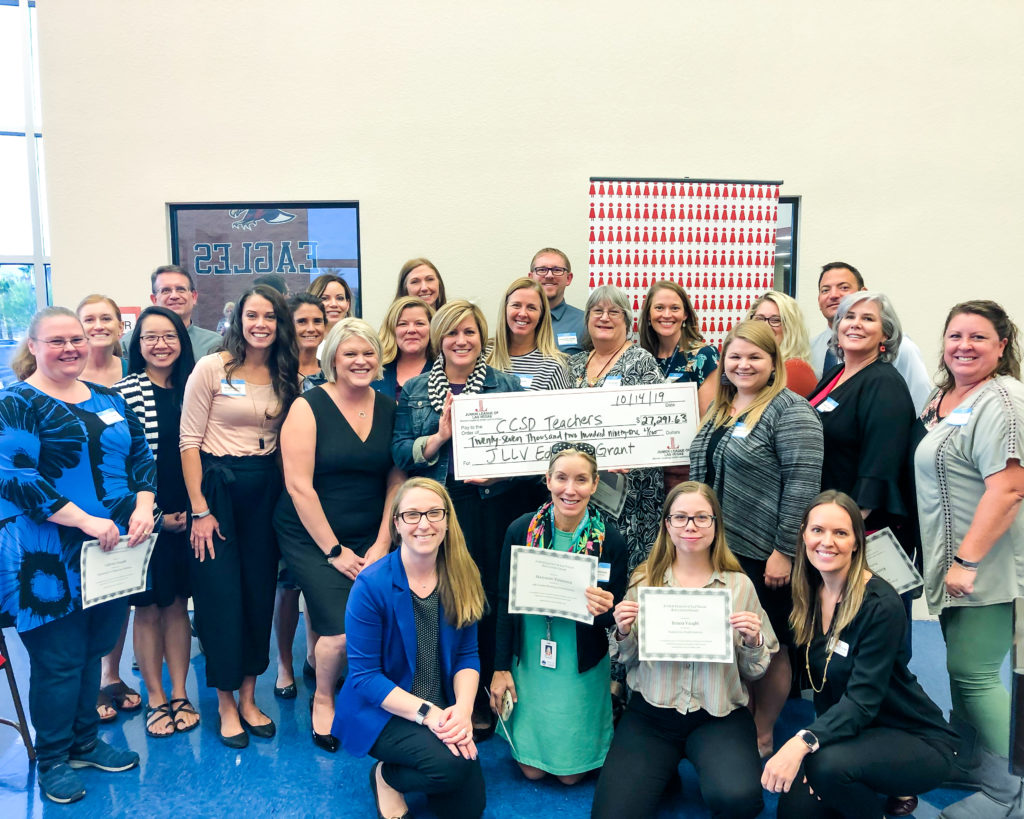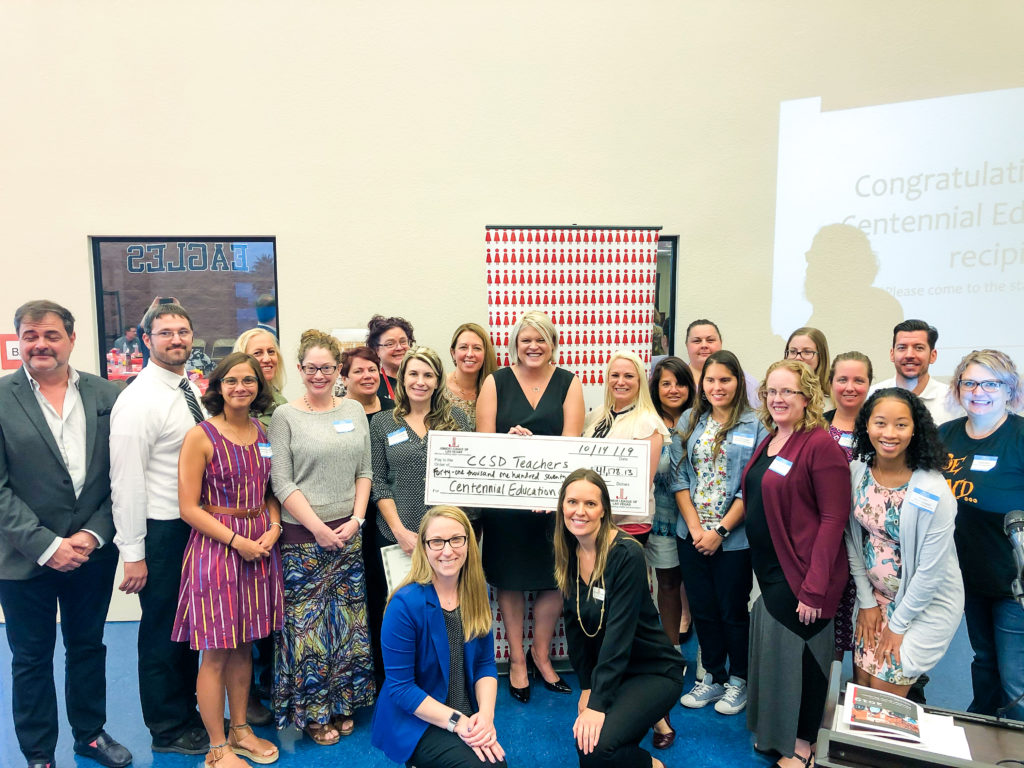 Ed Grants_Press Release 2019 - 2020 school year_9.8.2019

You can download this press release HERE.