75th Anniversary – JLLV Day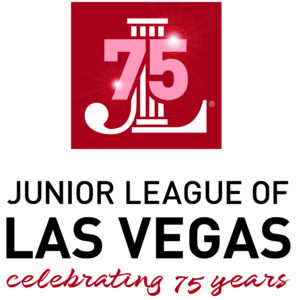 On February 26, 2021, we celebrated our 75th Anniversary at the Welcome to Las Vegas sign.
In 1946, Mesdames John F. Cahlan, Richard Donnelly, William Moore, James H. Down, Jr., V. Gray Gubler, R. Julian Moore, Jr. and Bert Purdy met on February 26 to consider the needs of the rapidly growing postwar Las Vegas community. These seven founders invited seventeen young women to join them in establishing the Service League of Las Vegas, an organization that would respond to community needs and cooperate with existing social service agencies. After initiating and implementing a community service project, the ultimate goal of the Service League was to turn this project over to the community.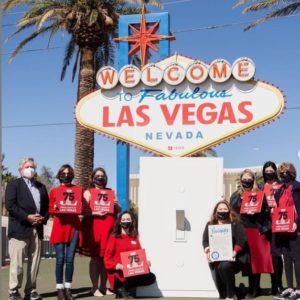 On September 22, 1971, in recognition of the capabilities and accomplishments of the Service League, the Association of Junior Leagues named our local group the 219th affiliated member of AJL, now known as AJLI. As our first president, Florence Lee Jones Cahlan, stated in the president's report, March 1947: "Our policy has been, investigate; then act." During the past 71 years, the Junior League of Las Vegas has given more than a million dollars back into our community and at least as many hours of service. Las Vegas has benefited not only from the projects and advocacy of Junior League of Las Vegas, but also from our members who are knowledgeable and trained volunteers.