FAREWELL – PHOEBE COOPER, 2020-2021 JLLV PRESIDENT
Phoebe Cooper, Junior League of Las Vegas President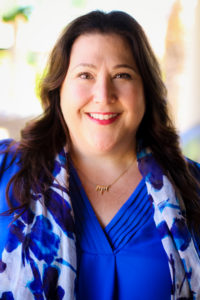 As I reflect back on this life-altering year, I have so many emotions. I am truly grateful for the opportunity to lead this organization during the most trying of times. Mostly, I am humbled and in awe of all that we've accomplished together, as we've overcome the most challenging of circumstances, found new ways to collaborate, and continued to support our community. While the last twelve months were anything but routine, we also found opportunities to learn, lead and grow.
Here are just a few of the lessons I'll take with me from my role as President of the Junior League of Las Vegas during COVID:
The Junior League of Las Vegas and our members are so resilient. It didn't take much time for League members to jump into action, connecting with members and community partners and figuring out how we can continue to make an impact in new ways. The majority of our programs continued, and collectively, we donated approximately 17K in volunteer hours to our community projects and toward developing our members.
Our value and impact are sustainable. Though we couldn't fundraise using many of our traditional events, we were able to translate our value to the community to raise donations in new ways virtually. We held our first Little Black Dress Initiative campaign 27K and our first Annual Appeal 25K. We also held our first virtual Gala that raised over 90K! Our mission and our members are worth investing in as demonstrated by our generous donors and we'll be in a great position for next year with our forward funding model.
Junior League members find a way to get things done, against all odds. We celebrated our Bear donations and reinvented Holiday Coffee in a drive-thru event. We did the same for our Education Grants. Committees didn't give up, instead, they found a way to make it happen.
Training and development are lifetime endeavors. We never stopped learning this year. We learned about how connected we all are. We were reminded how being disconnected feels. We learned how to connect via technology. We deepened our understanding about supporting our BIPOC community, and that learning will continue. Mostly, we learned how important it is to listen and be there for each other.
Our history and legacy are important and worth celebrating. 75 years is a lifetime. We have come a long way since our founding members started the Service League in 1946. As our community needs evolve, JLLV will remain at the forefront of identifying areas of opportunities and working towards lasting change. There is still much work to be done under JLLV's mission to develop the potential of women through volunteerism in our city.
While we aren't back to "normal" yet, we are getting there, and I'm very optimistic about our trajectory and the momentum we have going into the new League year.
I am honored to have been selected and served as your "Pandemic President". You all have taught me way more than I was able to teach you, and I'll continue to be a student for the rest of my life. Thank you all for the opportunity to serve.
Best Wishes and Many Thanks,
Phoebe Cooper
president@jllv.org
Junior League of Las Vegas President
2020-2021