Past Event
Junior League of Las Vegas Presents The 19th Annual Paint the Town Red Gala 
This year we are excited to announce that our largest fundraiser of the year will be back live and in person after two years apart. The Junior League of Las Vegas will host the 19th Annual Fundraising Gala on Saturday, March 26, 2022 at Resorts World, a brand new property on the Las Vegas Strip!
The Junior League of Las Vegas provides trained volunteers and funding to community projects like Help of Southern Nevada's  Shannon West Homeless Youth Center, Three Square, and the Discovery Children's Museum as well as additional efforts including Education Grants and other impactful community projects and events. Your support goes back into the community, funding JLLV programs and leadership opportunities preparing members to serve as agents of change in the Las Vegas community.
This year we are thrilled to be honoring Judy Beal as the recipient of the Lifetime Community Achievement Award, Yolanda King as the recipient of the Florence Lee Jones Humanitarian Award and Sunrise Hospital & Medical Center and Sunrise Children's Hospital for their outstanding contributions to the Las Vegas community.  Tickets and sponsorships to this unforgettable evening are available HERE
Judy Beal – Lifetime Community Achievement Award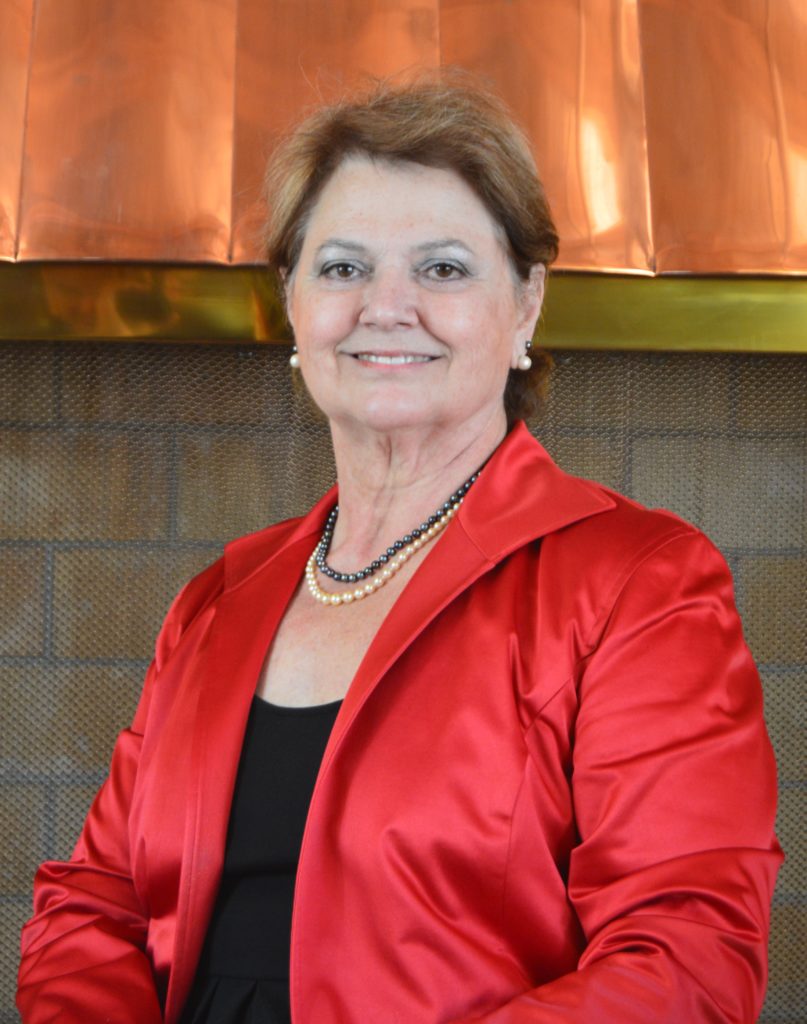 Judy was born in Peoria, IL and graduated from Pekin Community High School.  She married Brad Beal and had two sons, Rodney and Michael.  Judy started her community service in 1978 in Pekin, IL in the Junior Women's Club.  After moving to Utah, Judy joined the Junior League of Ogden, UT in 1984 as a provisional and served on the Rummage Sale and the Provisional Committees.  She transferred to the Junior League of Las Vegas in 1988.  Judy chaired the Advisory Future Planning Committee where she wrote the first Council System adopted by league.  She wrote the project and chaired the first Ritzy Rummage Sale.  Other committees she chaired were the Repeat Boutique and Review.  She served on the Girl Scout Drop in Center, Sage, Ritzy Rummage, Repeat Boutique, Placement, and Arrangements committees.  Judy served on the Board of Directors as the Membership VP and the Community Projects MAL.  She received the Heart of Gold Award twice during her Active years.
Judy went Sustaining in 1999 and worked on the Holiday Coffee and the Bear Committees: she has served every sustaining year on the Bear Committee.  Judy served as Holiday Coffee Chair, eight years as Bear Project Chair, four years as Morelli House Public Programs Chair, eight years on the Morelli House Public Programs Committee, a three year elected term to Endowment, Sustaining Board Secretary, and the President of Sustainers for the years 2001/2002, 2010/2011, and 2020/2021.  Judy has been a Sustaining Advisor, assisting the Active Membership by serving Paint the Town Red, Provisional Training, Arrangement, Elevating Teens, and Fund Development committees; and Fund Development Council.   Judy received the Sustainer of the Year Award and a third Heart of Gold Award from the Active Members.
Judy has been active in her church, Beautiful Savior Lutheran Church.  Over the years she worked on the Greeting, Refreshment, and Care committees.  Judy served as the 'Teens for Christ' Sunday School leader and the Adult Ladies Bi-Weekly Bible Study leader.  She served on the School Board for the BSLC Preschool and Kindergarten.  Judy taught the arts and crafts programs for Vacation Bible School and served as the Co-Chair of the Vacation Bible School Program.
With regard to Judy's career, after being a wife and mother for 8 years she returned to work as a Special Education Aide for Severe and Profound Children for two years in Pekin and a Physical Handicapped Children's Aide for one year in Ogden.  She decided to go to college for a degree in Education.  She received her Associate's Degree in General Education in 1986 with honors from Weber State College, Ogden ,UT;  took one year off and taught Kindergarten in a Private School in Carson City, NV;  then received  a Bachelor's Degree in Education from the University of Las Vegas in 1989 with honors, with an emphasis in Mathematics and Science.  Judy received recognition on The Dean's List at UNLV, honorary membership in Phi Kappa Phi Sorority, and UNLV Student Academic Excellence Award in Education.  She was hired in 1990 by the Clark County School District to teach mathematics at Fremont Middle School.  During her first year at Fremont, she received the CCSD Middle School New Teacher of the Year Award in 1991.  Judy went on to teach at Orr Middle School for two years, then in 1994 moved to Silverado High School to teach Algebra and Leadership (Student Council).  She advised the following after school programs over her career:  National Honor Society, Math Lab, Student Council, Bleacher BUMS (Best Undeniable Masters of Spirit), Freshmen Cheer, Mascots, and Sign Language Club.   Judy was an educator in CCSD schools for 16 years.
The highlight of Judy's teaching career was hosting the 2004 National Student Council Conference for 1600 students and 600 advisors from throughout the country at Silverado High School.  Freshmen student council members bid in 2001 for the conference in Washington DC.  After winning the selection, a theme was chosen, "Leadership Lights".  Over the next three years student/adult committees were formed, fundraising occurred, host homes to house students and a non-gaming hotel for adults were found, and a five day agenda was planned for the attendees.  At the end of the students' senior year they executed the plan.  During the conference, two days were spent at Silverado for trainings and one day at UNLV for a college experience and large regional meetings.  The students had one day starting the morning at Nellis Air Force Base viewing a Thunderbird practice show and the afternoon at Silverado for a flag ceremony of states given by the students and airmen from Nellis with an address by retired General McCoy.  The Junior League of Las Vegas arranged a day of community service for the students for a 'Readers Become Leaders'  program in 40 elementary schools.  The students' evenings were filled with family time with host homes and Las Vegas style entertainment. What an incredible experience for the students/adults planning and the students/adults attending this conference.
Judy retired from teaching in 2005 to become 'Grandma Daycare' for her two new granddaughters, Emma and Francesca. Over the past 17 years she has been involved in helping her granddaughters through school and doing Junior League of Las Vegas and BSLC work.  Her oldest son, Rodney has passed away and her younger son, Michael lives and works near her.  Judy is looking forward to celebrating her 50th Wedding Anniversary in 2023 with her husband, Brad.
Yolanda King- Florence Lee Jones Humanitarian Award 

Yolanda King is the Chief Executive Officer for Clark County, the 11th largest county government in the nation.  Ms. King was appointed to this position in 2016 and is responsible for the administrative oversight of the organization, which provides a variety of government services to more than 2.3 million residents and over 45 million visitors.  Included are the nation's 7th-busiest airport, air quality compliance, social services, child protection services, fire protection, roads, parks and recreation, planning and development, and the state's largest public hospital.  Ms. King is charged with carrying out the policies established by the seven-member elected Board of County Commissioners.  She is responsible for the fiscal management of the County's $9.4 billion budget and provides executive supervision of 38 diverse and geographically dispersed departments for more than 10,000 employees. 
Ms. King served as Clark County's Chief Financial Officer, a Deputy County Manager, and the Director of Budget and Financial Planning.  She has over 20 years of experience in public finance and 4 years of experience in Internal Auditing.  Ms. King served as the lead lobbyist for Clark County at the Nevada Legislature and the lead negotiator for the County's two largest collective bargaining units.  She's currently the Vice-Chair of the Public Employees' Retirement Board, Chair, Audit Committee of the Public Employees' Retirement Board, Treasurer for the Las Vegas Global Economic Alliance Board of Directors, and Chair of the Regional Working Group to Address Homelessness established by the Nevada Legislature.  She has a dual Bachelor of Science degree in Accounting and Management Information Systems (MIS) from the University of Nevada, Las Vegas, and a Master of Business Administration from the University of Phoenix. ​ Ms. King is a native of Southern Nevada.
Ms. King has been a dedicated public servant to the residents of Southern Nevada for 30+ years. She's committed to ensuring Clark County is a good steward of taxpayer dollars and preserving the County's financial stability to ensure core services are provided to citizens and focusing on how Clark County can implement solutions that help improve the lives of its residents. 
Sunrise Hospital & Medical Center and Sunrise Children's Hospital – Community Impact Award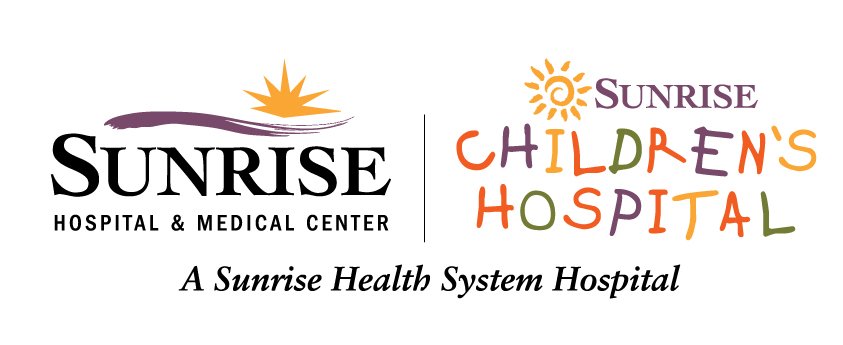 For the first time in the Paint the Town Red Gala history, we are introducing the Community Impact Award for 2022. This award was established to give recognition to a business that has made significant contributions to the community, or provides services benefiting women and children. After the past several years, we felt there was no one more deserving than Sunrise Medical Center and Hospital and Sunrise Children's Hospital. Now celebrating more than 55 years in the community, Sunrise Hospital & Medical Center provides the most comprehensive, quality healthcare in Southern Nevada. As Las Vegas' largest acute care facility, Sunrise provides sophisticated inpatient and outpatient services to the community.
A
ffiliated with Sunrise Hospital and Medical Center, Sunrise Children's Hospital is the largest and most comprehensive children's hospital in Nevada. The dedicated team of pediatric physicians, nurses and specialists are committed to providing world-class care to the pediatric population they serve.
Sunrise Children's Hospital is renowned for its quality, compassionate health care with a patient-centered approach. Located in Clark County, they partner with pediatricians and other medical professionals to provide superior medical care to the Las Vegas community.
Event Sponsors
Thank you to each of our generous sponsors! Our impact in the community would not be possible without your support of our mission. Interested in becoming a sponsor? Click here.


Gin Rickey  $10,000
The Side Car  $5,000
| | | |
| --- | --- | --- |
| Clark County | Nevada State Treasurer's Office | Logistical Solutions, LLC |
| Southwest Gas | UFC | |