Fashion Forward 2023 – The Gift of Fashion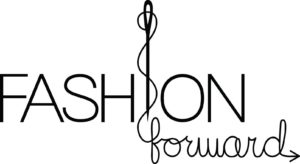 THE GIFT OF FASHION
On Saturday, April 29, 2023, the Junior League of Las Vegas will host its fourteenth annual Fashion Forward event at Zappos Downtown, Las Vegas. This extraordinary event is one of the League's largest fundraisers to benefit the numerous community-based programs supported by the Junior League.
Fashion Forward aims to enhance the education of local design and fashion students and gives aspiring designers the chance to showcase their designs in a public setting. This year we will be working with finalists from 7 Clark County School District High Schools to showcase their inspired look at the Gift of Fashion Fashion Show Event.
For more than 70 years, the Junior League of Las Vegas has developed projects that shaped our community including the Ronald McDonald House, DISCOVERY Children's Museum, HELP of Southern Nevada, and the Shade Tree Shelter. Our current projects include partnerships with Shannon West Homeless Youth Center, Three Square, and Leaders In Training. Our Education Grants project has provided more than $650,000 to teachers in Clark County schools since its inception in 1985. Our community focus area empowers Las Vegas' youth, age twelve and over, to succeed by offering services aimed at improving their educational opportunities and their overall health and wellness. Our numerous Junior League projects touch the lives of thousands of children and families in Southern Nevada.
We look forward to seeing you there.
Thank you to our Sponsors: