JLLV Awards Over $25,000 to Local Teachers as Part of its Annual Education Grants Program
Over 5,000 students impacted including 13 Title 1 Schools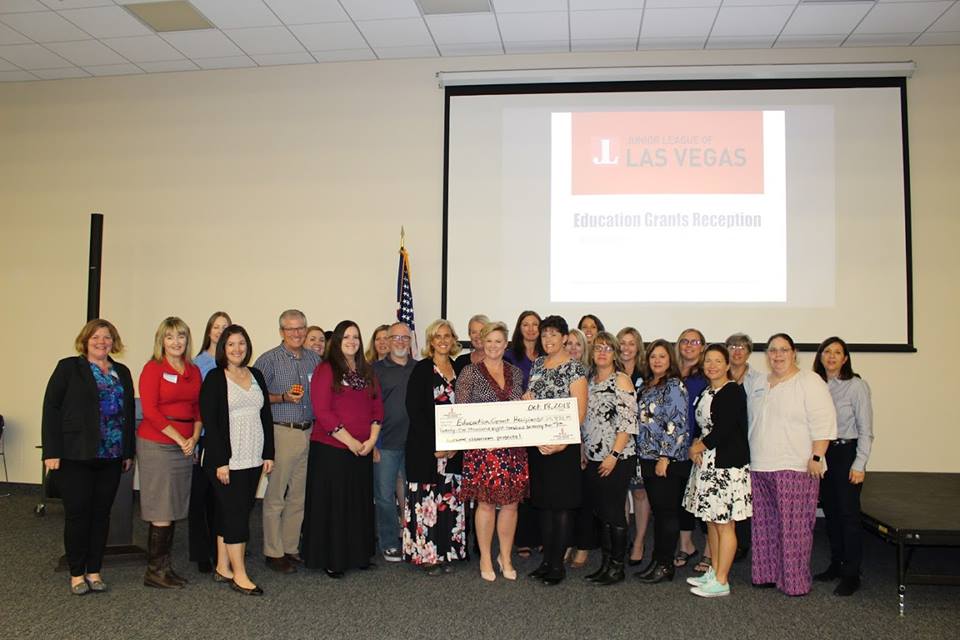 LAS VEGAS (Monday, October 22, 2018) Junior League of Las Vegas (JLLV) is pleased to announce that it has awarded over $25,000 in grants to local Clark County School District (CCSD) Teachers in order to fund new and innovative classroom projects for the 2018-2019 school year. Running for more than 30 years, Education Grants is one of JLLV's longest-running programs.
"Over the last three decades, JLLV's Education Grants Program has proudly contributed over $700,000 to help local teachers bring creative educational endeavors to their classrooms," said JLLV President Dalisa Cooper. "Additionally, countless volunteer hours on behalf of its members have enabled JLLV to continue to administer this worthwhile program."
With over 100 applications received from local educators, JLLV members carefully graded and selected 24 to receive grant money that will benefit over 5,000 children, including those from schools deemed Title 1 by CCSD.
"We were so impressed by the originality of the teachers who applied for a grant and we look forward to seeing the results of their projects which we know will have a lasting impact on our youth," said Dalisa Cooper.
Last Thursday, October 18, JLLV hosted a celebratory reception for the grant recipients at the American Preparatory Academy.